What is the most important thing about choosing a leash for your dog? Well, what do you want out of it? If you're looking into getting a new leash for your pooch, you need to look into what kind of dog leash do you want among various different types of dog leashes.
Let's start with what you want from your dog leash. In order to choose the best leash, you need to know your requirements.
There are many different types of leashes to choose from, some made for certain activities and specific breeds.
Make sure that the leash you pick is good for the kind of activity that you're going to be doing with your dog, and make sure it is sturdy enough to handle the weight of your dog.
If you want to take your dog on hikes, I'd recommend getting a thicker leash with some kind of padding. Whereas, if you're going to be walking on the city streets, a thinner leash would do just fine.
The thicker kind of leash will probably have a clasp that's extra sturdy, so it won't break or get loose when your dog pulls the leash taut. But it will be bulky and heavy for you to carry around.
If the clasp is flimsy, it'll start to bend or break under your dog's weight. The thinner leash will be lighter and easier to handle, but you have less control over how much your dog pulls on it.
Importance of Choosing the Best Dog Leash
Dogs, like humans, are social animals who enjoy spending time with friends and family. When they go on walks or to the park, leashes give them a chance to explore their world without getting lost or running into danger.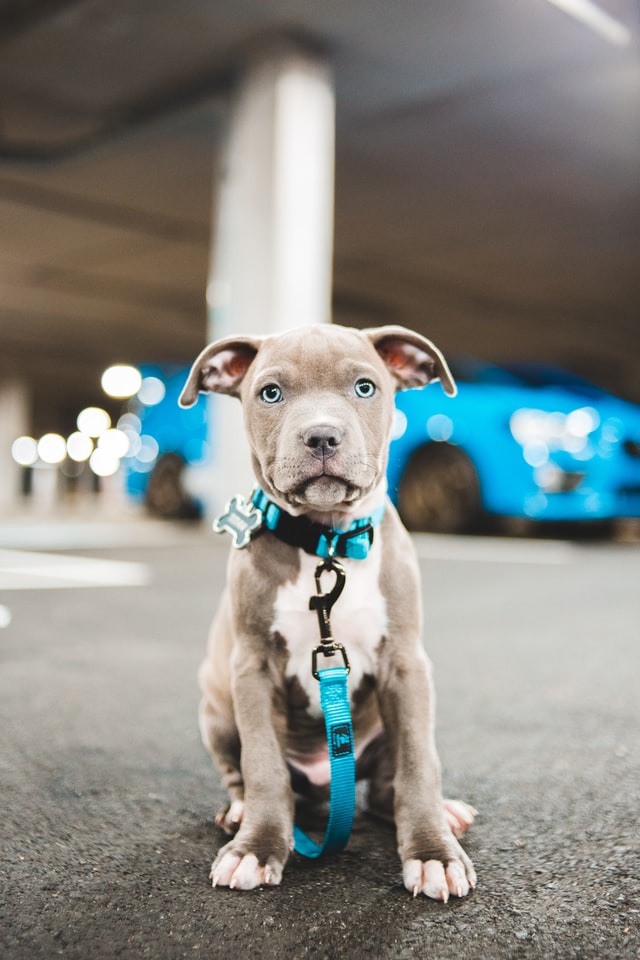 It is also a matter of public safety. If your dog is not on a leash, he/she could run into traffic or attack someone resulting in your dog being taken away or put down. Hence, leashes are essential for your dog to remain safe.
There are many benefits of using different types of dog leashes, choosing the best among different types of dog leashes ensures these things are safely done.
Keeps your dog safe
Enhances training
Offers control and discipline
Allows you to take your dog for walks
Great exercise for you and your dog
Helps with travel
Many options available to meet your dog's needs
Helps with behavior problems
Aids in training your dog how to walk politely on a leash
It helps keep your dog safe and comfortable
It helps keep your hands free
What are the different types of dog leash?
There are several different types of dog leashes. They each have their own benefits and disadvantages, so it's important to choose the type of leash based on how you'll be using it most often. Here are the four main types of leashes: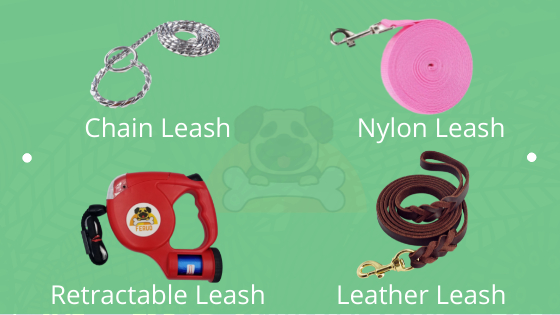 Chain Leash
Chain leashes are made out of metal links. The chain leash is the strongest leash, but because it's heavy and the metal links jangle with every step, many owners find it inconvenient to use. It can also get hot against your hand if you carry it in the summer sun, and they require a lot of strength to hold onto. Also, the dog can easily chew through the links which shouldn't be a concern if your dog never chews his leash, but it's something to keep in mind.
Overall, amongst the different types of dog leashes, chain leashes are very strong and useful for larger dogs who pull, such as huskies or pit bulls.
Leather Leash
Leather leashes look nice and are able to stand up to wear and tear better than other types, but they also tend to be more expensive than other types. The leather is usually relatively soft and flexible, but some manufacturers use thicker leather which is stiffer and more difficult to use. A leather leash should never be left out in hot weather as it can become too stiff and break.
Overall, most owners find leather leashes to be most comfortable, but they aren't great for larger, stronger dogs.
Nylon Leash
Nylon leashes are the most popular type of dog leash, especially for everyday use. They're durable, inexpensive, and flexible enough to easily fold up when you don't need a leash anymore. The only downside is that they aren't as strong as chain leashes, so they're more likely to break if your dog is strong or determined.
Overall, nylon leashes are best for normal, everyday use if you have a dog who's not too small or too strong.
Retractable Leash
Retractable leashes are helpful for owners who want to allow their dog some freedom of movement without having to worry about how far the dog is running off. They usually have a thin cord with a handle on one end and a small clasp on the other. The leash has an automatic locking mechanism that allows the cord to retract back into the handle, but it can also lock temporarily if you need your dog to stop moving for whatever reason.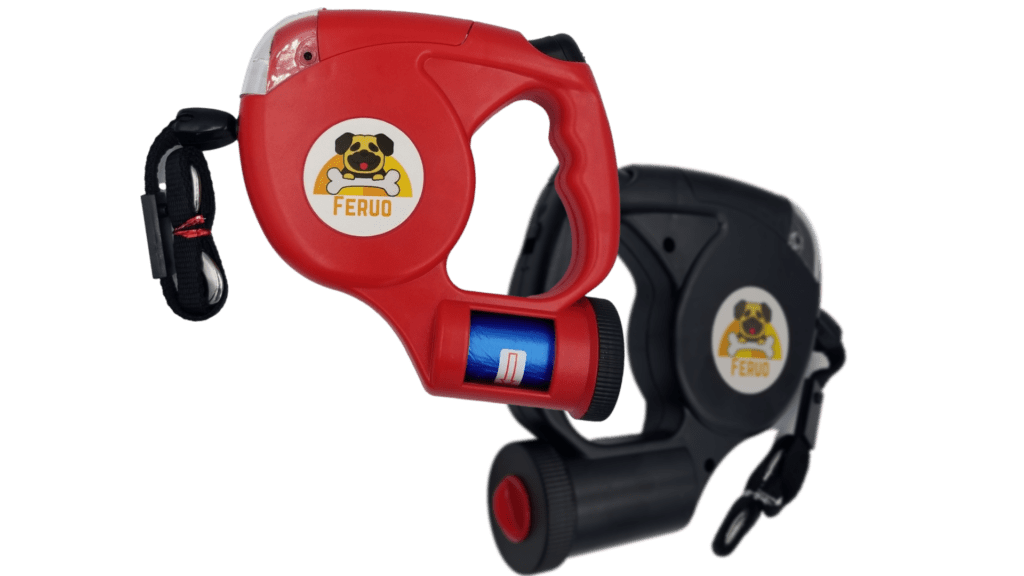 Overall, retractable leashes are popular with owners who have small, timid dogs or just want to give their dogs some freedom.
The main difference between these different types of leashes is how strong they are. Chain leashes are the strongest, nylon leashes are the most common, leather leash are long-lasting and retractable leashes give you more freedom to loosen or tighten how far your dog can roam.
Check out our very own Feruo Retractable Dog Leash, which comes with built-in LED lights and a poop bag dispenser.
What Length Leash Do I Need?
The size of the leash you need will depend on how big your dog is. Different types of dog leashes come in different sizes. If you live in the city and walk your dog on the street all the time, you should get a leash that's at least six feet long.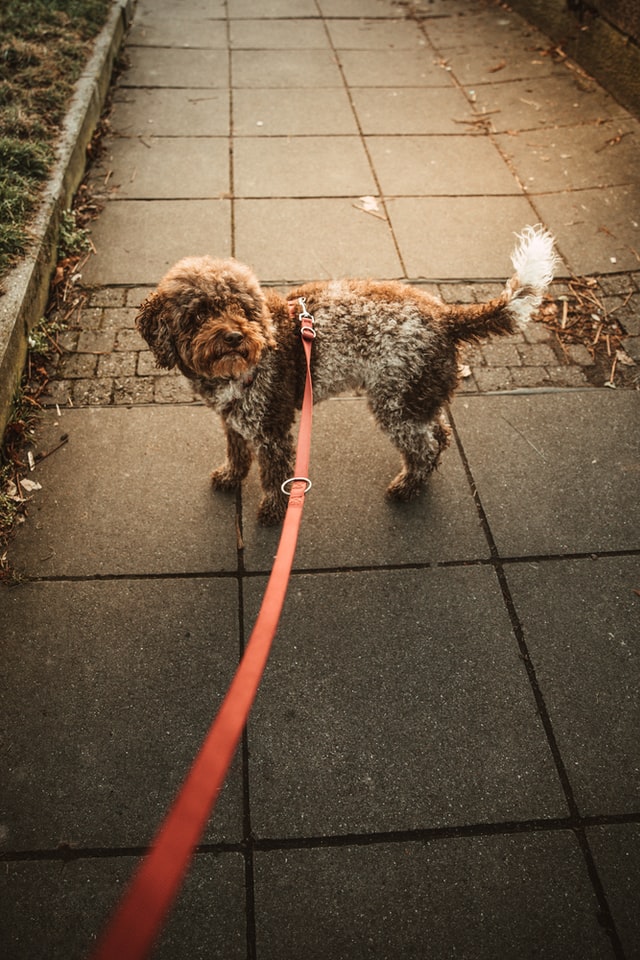 However, if you live in the country and walk your dog on trails or open fields, then a four-foot leash should be fine. The reason for this is, if you use a leash that's too short, then your dog could pull himself out of the collar. If you're using one that's too long, then he could get tangled up which can be dangerous if there are other dogs or people around.
So, make sure you get a leash that's exactly how long your dog needs it to be.
Too long means it can get tangled up. Too short means the collar could slip off over the dog's head.
Here's how you measure the proper length for your dog leash:
How you find the right length is to take your dog's collar and measure how long it is from the top of his neck to where you clip the leash.
Then add two feet so there's room for error in case the measurement was a little off. This will be how long your new leash should be.
What Type of Leash Clasp to Look for in the best dog leash?
Clasp needs to be strong enough so that your dog can't escape from it, but easy for you to use as well. The best type of clasp is a "lockable" one that can be tightened or loosened with just your fingers.
There are five main types of leash clasps you can get. Most leashes have metal ones, but you might want to get a snap hook for extra security or if your dog is particularly aggressive.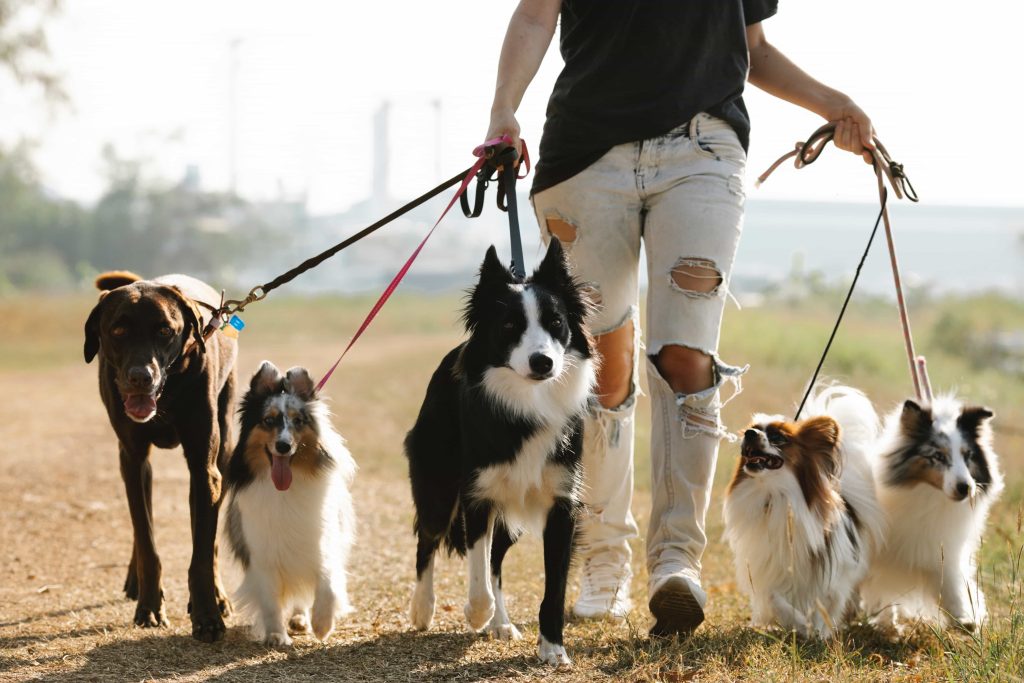 You can get a snap hook at any pet store, but some leashes come with special clasps that are more convenient.
The five main types of clasps you can get are:
Metal clasps are the simplest type of clasp, which means they're inexpensive and easy to use. These leashes are usually six feet long, but sometimes they're only five feet which isn't as long as you might want to be walking a dog that's not trained to heel.
Snail Hook
Snap hooks are more secure than metal clasps because the clasp can't separate from the leash unless you press two separate pieces together. They're especially good for dogs who like to pull and owners who want extra peace of mind.
Carabiner
Carabiners are basically a stronger version of snap hooks, so they lock the leash on just as securely. The only issue is that they're usually more expensive than metal clasps and snap hooks.
Rotating Clasp
These are basically metal clasps that can lock in place, so there's no chance the leash will come out of the collar by accident. To use them, you just need to hook it once around your dog's neck and rotate the clasp towards the leash handle. They're good if you have a very active dog who likes to pull on the leash or if you have a leash that's more than six feet long.
Plastic clasp
Plastic clasps are the weakest type of clasp you can get, so they're good for dogs who aren't very strong. If your dog is less than 40 pounds, then this will be a safe option to use. However, if your dog is stronger or more rambunctious, then you might want to go with something sturdier like metal or rotatable clasps.
Our recommendation to choose the best dog leash
There are many types of dog leashes you can choose from, and it's essential that you select the right one. Make sure your leash is as long as your dog needs it to be and how much strength your dog plays a big factor in what leash to use as well before deciding on which type of clasp to use.
Choosing the best leash among different types of dog leashes
For large dogs over 40 pounds, the best type of leash to choose would be a chain leash. Chain leash with metal clasp, no way is that breaking. It might be uncomfortable for your dog, but it really is extremely hard for your dog to break the leash. If you want the comfortable yet reliable option, then go with a leather leash, not as strong but very comfortable and strongest among the rest of the options.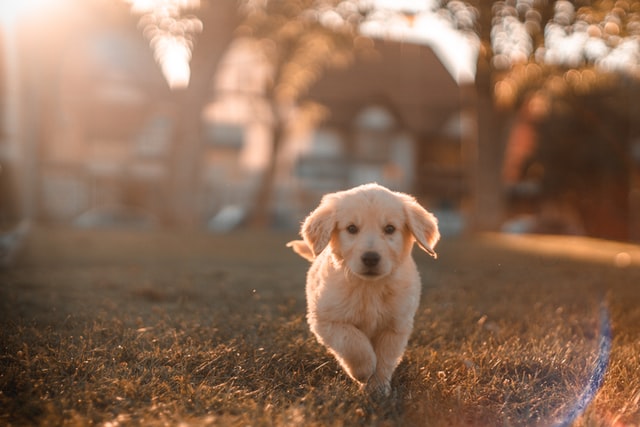 For small breed dogs under 40 to 20 pounds, the best leash to use is a nylon leash or leather dog leash. Nylon is cheap and most common, the leather is comfortable but might break your bank... pick your struggle.
For small breed dogs under 20 pounds, the best dog leash to use is the retractable dog leash. They are small, flexible, and comfortable for your little dog.
Best clasp among different types of dog leash clasps
For large dogs over 40 pounds, the best kind of clasp to look for is a rotating clasp because it locks firmly and is strongest.
For dogs under 40 pounds that like to run around a lot, look for a snap hook because it's most secure and works best. If not, choose a plastic clasp, not as strong but cheap.
For an everyday leash, you'll usually want one with a plastic clasp because it's inexpensive and strong enough for most dogs. However, some owners prefer metal clasps because they're durable and more secure than plastic ones.
If you think your dog will be running around a lot, then it's best to get one with a metal clasp. This way, if he pulls too hard and the leash comes out of your hands, he won't be able to escape from the collar straight away.
Conclusion
In this article, we have presented you with different types of dog leashes you can choose from. Consider the factors we have provided as a reference serving your individual needs.
Amongst these different types of dog leashes, choose the one that keeps both you and your little friend happy and safe. Further, check out our guide to things dogs love the most to find out different ways to keep your dog happy.
A dog leash is a very important item in a dog owner's life and you need to make smart decisions. It is your responsibility to be aware of different types of dog leashes and
Read what kind of leash is fit for the activity you are planning, the size of your dog, and the level of reliability/comfortability you are looking for before selecting a leash. The same thing applies to clasps.
If you still need help with finding the right leash and are confused contact us! We will tell you the right product you will need, even if it's not something we sell.